Before I go on about the blogger, Qiu Qiu, that was supposedly begging for breast implants, I would like to add that many prominent bloggers in Singapore and overseas have sponsored advertisements and advertorials in their blogs. I don't believe it's wrong for them to do so, nor do I think it's greedy of them to want sponsorship deal. Before jumping on the bandwagon lynching bloggers for being money face, please face the reality of the world. Before you start pointing fingers at bloggers, please go take a look at newspapers, magazines and even Stomp portal itself – they are full of advertisements and endorsements. I don't see how bloggers should be given the lime light of "begging" for sponsorship deals.
I suppose the Stomper that posted it on Stomp is partly to blame, since he/she chose to use the word "begging". I heard about this on the radio a few days ago, and the DJ actually said that this blogger was asking people to pay for her breast implant. After visiting her blog, I found that it was no where near what they claimed. What she asked for was sponsorship deals in her blog, which is quite a common thing to do. It doesn't matter whether she's a "model blogger" or a "blogger" or even a celebrity. Many big brands, design companies, hair salons are more than willing to sponsor celebrities to wear their products and advertise for them. Recently, XiaXue got married and her wedding ceremony was all sponsored – from her dress, to make-up, to hair, to wedding planner, to photographer and many others.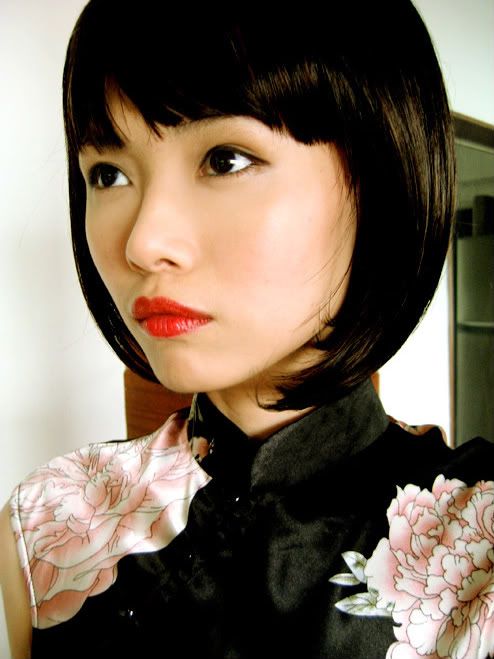 Honestly, if a plastic surgeon wants to sponsor me for a liposuction, I might seriously consider *begs for advertorial here*. I would love to seriously get sponsorship from Sennheiser and Razer, just because I use many of their products for gaming purposes.
For some reason, probably the green eyed monster + anonymous online identity syndromes, these "model bloggers" seem to get it worst than other bloggers. I am acquainted to a few of these "model bloggers" myself, and I have heard their side of the story as well. They get humiliated, called names, criticized online on a daily basis. The irony is that their blogs get many views and hits. People want to see their pictures and their lives and companies want their products to be advertised online. There is demand, hence there is supply.
So before you want to point fingers at bloggers for being greedy in wanting sponsorship or advertorial deals, take a look at your print media or online portals and tell me is there anyone in this line of work that is running a charity?